Do You Feel Your
Computer Guy Isn't Showing
You Enough

LOVE?
Do They Act Like They Could Care Less About Keeping You As A Customer? Not Responding To Your Calls Quickly, Nickel-And-Diming You For Everything, Leaving Problems Unresolved For Days And Forcing You To Manage Them?
If So, I'd Like To Offer You A

$675 Valentine's Day Gift


And

PROVE

We Can Do A Better Job!
I'd like to offer you a value of $675 no-obligation, no-pressure Network Check-Up and Security Audit Assessment for FREE. This customized plan will show you how to completely eliminate every IT problem you are dealing with and make it so you never have to pay for unnecessary IT expenses and repairs again.
We Will Give You Answers To
Critical Questions Such As:
Are your IT systems truly secured from hackers, cyber-criminals, viruses, worms and even sabotage from rogue employees? If you're not getting weekly security patch updates from your current IT person, they're probably not.
Further, do you have employees with mobile devices connected to the network? That's another BIG entry point for viruses and hackers if not managed and maintained.
Are your backups configured properly to ensure that you could be back up and running again fast in a disaster? In 99% of the computer networks we've reviewed over the years, the owners were shocked to learn this wasn't happening.
Are you unknowingly exposing your company to expensive fines and litigation under new Illinois data-breach laws because of the way you're storing and transmitting data?
Could you benefit from moving some or all of your systems to the cloud for lowered costs and easier remote access?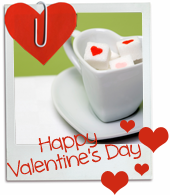 Once we have a clear picture of the state, health and performance of your current IT systems, we'll then deliver a customized IT optimization plan that will show you how to eliminate every single nagging problem, enable you to work more efficiently and possibly even lower IT costs with smarter cloud solutions. And we'll create this plan for you absolutely FREE as part of your $675 free service.
Call Before February 28th To Claim Your 2 Free Hours of Computer Support:

(312) 300-7411

And 'Fall Back In Love' With
Your Computer Consultant
Valentines Day Gift
Fill in the form below to
claim your FREE Assessment
Important! We hate spam as much (or more!) than you and promise to NEVER rent, share, or abuse your e-mail address and contact information in
any way.

"Helped us improve productivity tremendously."
I am very satisfied with Jexet Technologies services. I highly recommend them to you for software or hardware issues that have affected your business or if you simply want to upgrade your system. We have worked with them for the last two years as our partners, and you need them as your partners as well. I suggest that you call them right now!
Tony Peraica, Lawyer, Owner Peraica Law Office