Backing Up Your Server Alone
May Still Lead
To Data Loss
Most business owners know that it is important for their server(s) to be backed up. But what about your computers (desktops, laptops, Macs)? Though it's true that quite a bit of your data is stored on your servers and backed up on your network, your computer itself (your icons, your background, all of your settings, your local files, music and pictures you have stored, and all of your software applications) is most likely NOT being backed up.
If your computer were to crash, get a virus, or simply die, all of that information could be lost. The company data that you've saved to your server would still be there IF you are saving everything to your server (a big if for many people), but everything else would be gone. You would have to recreate that computer by reloading all of the software and settings. And if you've ever had this happen to you, you know that it can take a significant amount of time to do. What a pain!
So, How Do You Solve
This Problem?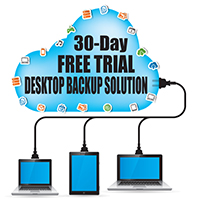 Simple. You use an imaging software on your computer that automatically takes periodic images of the machine and sends them offsite or to your server for safe keeping. Imaging software takes a "picture" or "snapshot" of your computer so it records it exactly as it is with all of the software, settings and local files you have on it. This way, if your computer ever crashes, there is no need to re-load everything onto it and reconfigure the computer. Simply restore your last "image" from before the crash and your computer can be back to its old self again. This is a huge time saver and can be a life saver when something goes wrong.
Protect Your Desktops
And Laptops!
Sign-up for a Free Data Security Analysis (a $675 value) of our Desktop Backup and Disaster Recovery Solutions and see for yourself how simple it can be to keep your computer data and files safe and sound. You may be amazed the peace of mind that you find when you are completely backed up!
We will give you a $150 Visa cash gift card if you think we waste your time!
Sign up for a Free Data Security Analysis
A FREE guide titled,

"12 Little- Known Facts and Insider Secrets Every Business Owner Should Know About Backing Up Their Data and Choosing a Remote Backup Service"

. This report outlines the key systems and steps you need to make sure your computer network is safe and can be accessed in the event of a disaster.
A FREE complete Data Security Analysis to make sure your network is running at peak performance and protected from data loss, downtime, viruses, and security breaches. One of our trained engineers will come to your office perform this audit.
A FREE complete report about the audit alert you to any potential problems we discover. We will then create an action plan to advise you on your options for remedying the situation.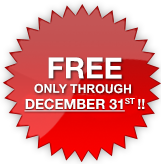 To secure your Free Audit,
fill out the form to the right or Call us at


312-948-8447
Fill Out This Form
To Secure Your

FREE

Trial
Important! We hate spam as much (or more!) than you and promise to NEVER rent, share, or abuse your e-mail address and contact information in any way.

Before coming to Jexet Technologies, I used several IT persons to manage my computer system. This turned out to be a big mistake because there was always one problem after another in my office, and there was no consistency to my system.
Dr. Eric Barnes, Orthodontist

I have had my dental practice for almost 25 years in South Holland, Illinois. Our Office do implants, whitening, bridge work and dentures. I also have advanced training in orthodontics including the new invisaline techniques.
Dr. Albert F Gruber, B.S. D.M.D.