Acquisition Announcement
To whom it may concern,
We are pleased to announce our partnership with Intelligent Technical Solutions. Jexet Technologies and Intelligent Technical Solutions have officially joined to create ITS Chicago, LLC (ITS) as of August 1st, 2019.
Over the years Jexet's growth has stemmed primarily from wonderful referrals and connections from our client base and those of other professionals. As a result of our efforts, we have experienced steady incremental growth. This has been related directly to the successes our clients have had in their business and personal pursuits. So, we want to say, thank you for your business! We appreciate it very much.
We have decided to seek a partnership with another firm because we believe that a larger organization will allow us to provide a wider array of services and support options. As you know, technology is an ever-evolving animal and a larger organization will bring a greater pool of talented technicians to serve your needs with enterprise-level support when you need it most, 24/7/365.
Intelligent Technical Solutions and Jexet share the same core values focusing on innovation, respect, and providing exceptional service. We conducted an extensive search within our region looking for the right fit. ITS exceeded our hopes for a firm to partner with and continue the tradition we have for excellent service, deep expertise, and an environment our clients want to be a part of.
In the future, we will be able to provide you many new services and areas of expertise. We look forward to discussing those in more depth with you. However, there are several things we want to point out that will stay the same:
You will continue to work with the same great people from Jexet that you have in the past.
Your agreements will be honored with ITS Chicago, LLC.
The services we have provided in the past will continue to be offered by the combined firm and much more.
We will be joining the Intelligent Technical Solutions family which has offices in Orange County, Las Vegas, Phoenix, Los Angeles, and now in Chicago! Our existing phone numbers will continue to be operational. We will continue to operate on our current schedule and all the contact information for us will remain the same except our e-mail addresses will change. The convention for those addresses is [first name].[last name]@itsasap.com.
Below we've listed a few key associates at Intelligent Technical Solutions and ITS Chicago, LLC for your reference. If you have any questions about this exciting news and what it will mean for you, please contact any of us at any time. We're here to help!
Again, we would like to thank you so much for the opportunity to continue to work with you. We appreciate your loyalty and friendship throughout the years and we're confident that our new partnership will serve us all very well.
Best Regards,
Daniel Wang,
Owner, Jexet and Partner, ITS Chicago, LLC
Key Contacts for ITS Chicago, LLC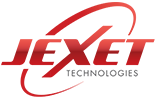 Need help? Submit a ticket for service or call:
[email protected] ● (312) 583-7194
Physical office address: 190 S La Salle St Suite 3025 Chicago, IL 60603
Mailing for billing and payments: 1658 N Milwaukee Ave #100-3303 Chicago, IL 60647
Feel free to contact us if you have any questions, we're here to help!