Some business owner thinks that their accounting system is only for bookkeeping and tax compliance purpose. For that reason, it seems accounting is a passive business function and therefore it is something that they "have to do". For the nature that Akio9LPccounting system tracks all your dollar value business activities in granular-level detail, it is a great resource to find important business information. All you need to do is to mine the diamond.
A financial dashboard is a platform to allocate your financial information and present to you in a convenient manner. It allows you to access your key financials with ease. It can provide some specific information to your concern and you can customize it according to your need for decision making, such as cash amount you have on hand, who is your most important client to make sure they are happy, what is your most popular product etc. Whenever you are at stake to make important business decision, you can get these information from a financial dashboard, immediately.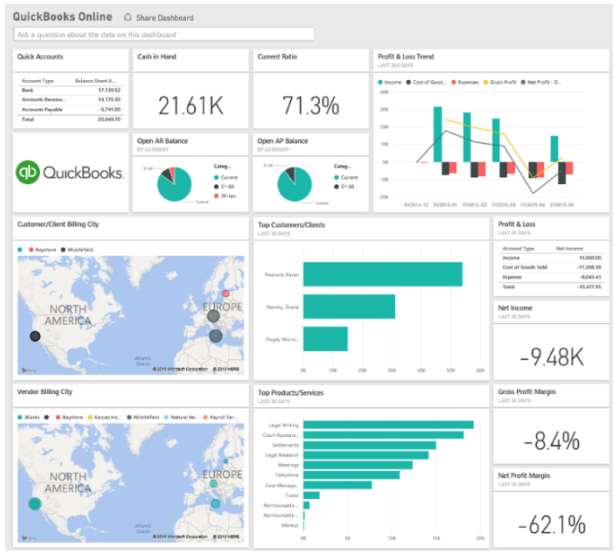 Financial dashboard is not a new concept. Large enterprise usually has a Business Intelligence team to develop this. For small and mid-size company, building its own financial dashboard may seem challenging due to limited resource. As accounting service provider, Jexet can build up your Financial Dashboard with customized demand specific to what you need to see. We will deploy it to your smartphone so you can access it, anywhere and anytime. Contact [email protected] for more information!