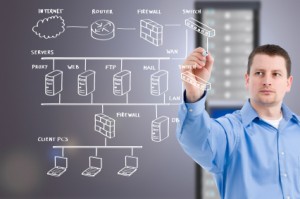 If you do not have unified communication at the workplace, you could be missing out on the much needed efficiency. Taking advantage of these applications will improve your business because it eliminates the miscommunications that lead to costly errors in business. What does unified communication describe? The term means that everything from voice telephony, instant messaging and email will be unified into a single place.
Why use mismatched communications solutions? It has proven that it does not work in business. When your email does not operate fast enough, instant messaging is one of the best methods to communicate throughout the office. An email does not have the same feelings of urgency that instant messaging does and a phone call can feel somewhat awkward. Jexet Technologies of Chicago can equip you with a fluid instant messaging system that lets you send messages throughout the office with rapid speed.
While instant messaging might prove useful for a lot of situations, it still does not have the same flexibility as voice communication. Using a VoIP system, you can use an Internet connection for communication, which allows you to eliminate your landline phones and the unnecessary costs associated with it. The advantage of using VoIP is that unlike landline phones, it gives you a predictable monthly payment plan, increases your efficiency and maximizes the return on your investment. Unified communications will improve the collaboration efforts of your team across the office.