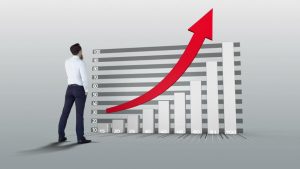 The easiest efficiency audit a company can do is a connectivity audit. This is especially important for businesses that rely on collaboration and sharing to complete projects. For small and medium-sized businesses, relying on fiber internet makes it impossible to keep up with larger competitors using proprietary business internet solutions that are scaled to their needs. Here's where most companies that don't use business internet solutions lose time and money:
*Reduced efficiency from bandwidth bottlenecks. Your internet can't keep up with the pace of your team's
workload.
*Constant interruptions from lag times and slow downloads that keep your team disrupted and disengaged.
Lags that result in deliverables never getting delivered.
*Frustrations among high-performing employees who have their hands tied when it comes to delivering impeccable
results for customers.
*Delayed customer deadlines. You're not keeping your promises because your technology doesn't meet expectations.
For businesses that don't have the right business systems in place, it's a matter of death by a million little lags and bottlenecks. While slow internet and snail-paced downloads may seem like minor inconveniences in the moment, the calculable loss of time, efficiency and employee focus is destructive. Long wait times and unpredictable transfer times can both make projects feel messy and disjointed. They open room for error and loss of accountability.
What's the solution? Too many brands are relying on the fiber internet that's used for "low-bandwidth living" in residential homes. They're trying to power their enterprises using speeds that are intended for "light work" and "entertainment" purposes. Companies of all sizes can compete in a world where connectivity is king by upgrading to business internet services. Intelligent Technical Solutions offers secure, consistent business internet designed to power businesses on the rise. Scale your connectivity, speeds and capacity to meet your business volume. When you upgrade to business-level bandwidth with Intelligent Technical Solutions, our team delivers 24-7 service for a 24-7 business economy. Learn more today!